Partners
Achieving the Dream, Inc.
Achieving the Dream, Inc. is a national nonprofit that is dedicated to helping more community college students, particularly low-income students and students of color, stay in school and earn a college certificate or degree. Evidence-based, student-centered, and built on the values of equity and excellence, Achieving the Dream is closing achievement gaps and accelerating student success nationwide by: 1) guiding evidence-based institutional improvement, 2) leading policy change, 3) generating knowledge, and 4) engaging the public. Conceived as an initiative in 2004 by Lumina Foundation and seven founding partner organizations, today, Achieving the Dream is leading the most comprehensive non-governmental reform network for student success in higher education history. With over 200 institutions, more than 100 coaches and advisors, and 15 state policy teams - working throughout 35 states and the District of Columbia – the Achieving the Dream National Reform Network helps more than 4 million community college students have a better chance of realizing greater economic opportunity and achieving their dreams.
Visit their website: www.achievingthedream.org
Follow on Twitter @AchieveTheDream
Follow on LinkedIn LinkedIn
---
NSF HSI STEM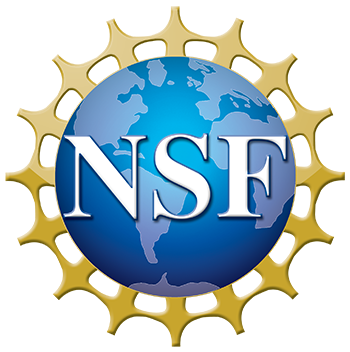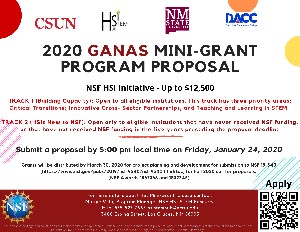 NSF HSI STEM Hub initiative is pleased to announce the GANAS Mini-Grant Program to strategically support project leaders who need time to develop a research project, build partnerships, identify and work with an evaluator, prepare an IRB, and write the proposal for the NSF HSI Program. The initiative serves to support Hispanic Serving Institutions' efforts to enhance the quality of undergraduate STEM education at HSIs and to increase the retention and graduation rates of students pursuing associate or baccalaureate degrees in STEM. In addition, the GANAS MiniGrant Program seeks to build capacity at HSIs that typically do not receive high levels of NSF grant funding.
---
TIES

A STEM Learning Ecosystem (SLE) is a way to remove barriers to the access of STEM education. By bringing together an entire community, a comprehensive, integrated initiative provides the architecture for cross-sector learning by identifying STEM educators in the private and public sectors and link them to in-school and out-of-school initiatives — building STEM-rich learning environments. TIES designed and continues to provide lead support to the SLE as a global endeavor for existing and new ecosystems. Learn More.
---
Jobs For the Future
Jobs for the Future is a national nonprofit that works to ensure educational and economic opportunity for all. We develop innovative career pathways, educational resources, and public policies that increase college readiness and career success, and build a more highly skilled workforce. With over 30 years of experience, JFF is the national leader in bridging education and work to increase mobility and strengthen our economy.
The Middle-Skill STEM Pathways Initiative increases the number of underrepresented college students who succeed in STEM education that leads to well-paying middle-skill jobs. Jobs for the Future helps states and community colleges collaborate with local employers, public schools, and other community partners to align policies and practices to develop highly structured academic pathways, with comprehensive student supports, into STEM careers that require less than a four-year degree.
Visit their website: www.jff.org
Find on Twitter @jfftweets
---
ACCESS
Contact: Gwen Brantley
Mission Statement
The mission of Achieving College and Career Enrichment Skills for Success (ACCESS) is to provide educational and supportive services to elementary, middle, and high school students to prepare them for college and to pursue a degree in Science, Technology, Engineering, or Mathematics. Additionally, we expose and encourage our students to enter careers in the trades and manufacturing.
Goals
Our goal is to assist children envision their future and strive for academic excellence in primary and secondary educational institutions. We stimulate enthusiasm about science, technology, engineering, art, and mathematics (STEAM), encourage students to graduate high school and pursue degrees in STEAM fields and we raise awareness of the importance to give back to the community through service projects.
---
What is a STEM Learning Ecosystem?
A STEM Learning Ecosystem encompasses schools, community settings such as after-school and summer programs, science centers and museums, and informal experiences at home and in a variety of environments that together constitute a rich array of learning opportunities for young people. A learning ecosystem harnesses the unique contributions of all these different settings in symbiosis to deliver STEM learning for all children. Designed pathways enable young people to become engaged, knowledgeable and skilled in the STEM disciplines as they progress through childhood into adolescence and early adulthood.
---
Greater Bridgeport STEM Learning Ecosystem
Bridgeport, CT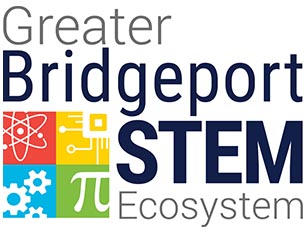 The Greater Bridgeport STEM Ecosystem recognizes the importance of strong STEM competency across generations and the role STEM skills play in promoting a vibrant local economy. All of our partners are working to understand what it means to become a member of the STEM Learning Ecosystem Community of Practice and how will our community, businesses, and education systems benefit from it. Local nonprofits, universities, the science museum, the regional business council, STEM employers, and the Bridgeport School District all participate in this work and are engaged in strategizing to develop a shared vision, planning and prioritizing design principles including promoting STEM literacy for all, strengthening the local STEM workforce pipeline, and promoting intergenerational STEM learning opportunities. We will pursue this work with a focus on developing local students' social emotional, technical, creative, logical, critical thinking skills, and exposure of STEM concepts beginning in elementary school. Partners are already providing an array of programs including academic enrichment, youth development, college prep, camps, job training and re-training including technical and trades skills training, and professional development for educators. We aim to build connections across these activities to amplify our impact for the children and families we serve.
---
External Links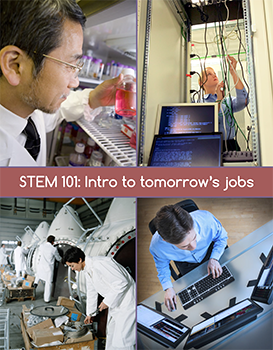 Download Now
File name: Strategic Plan