Welcome to Educational Technology!
Mission Statement
The Educational Technology department provides training and assistance to faculty and students on the use of instructional technologies. The Educational Technology department works closely with faculty and the Center for Teaching to design and evaluate classroom technologies, and works with other departments on campus to ensure that students come prepared to the online learning environment.
---
Department Contact Information
Educational Technology – Beacon Hall 270 Email: | Phone: 203-332-5206
Director of Educational Technology — Colette Rossignol
Email: | Phone: 203-332-5068 | BH 270
Educational Technology Specialist — Graciela Carrion
Email: | Phone: 203-332-5101 | BH 268
For myCommNet/password issues
If you are a student, please contact the IT Help at 203-332-5031 or for support please visit ServiceNow.
---
For Blackboard technical issues
During normal business hours, please contact our department. We are located in the second floor of Beacon Hall. We can be contacted at 203-332-5206.
---
For classroom equipment issues
Please contact Media Services at 203-332-5180 or email them at . Please provide them with your contact info, classroom number, and a brief description of the issue.
---
Have a question? Contact Us!
Educational Technology Department

Phone: 203-332-5206 | BH 270
8:30AM - 4:00PM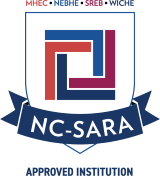 Housatonic Community College has been approved to participate in the National Council for State Authorization Reciprocity Agreements.