Step By Step
Guide To Applying
---
Applying for admission is easy!
Click here for more information
LEARN MORE
The Department of Public Safety welcomes you to CT State Community College Housatonic.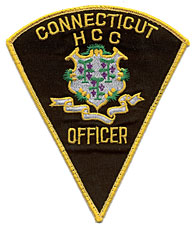 We are a law enforcement/public safety agency responsible for the enforcement of campus rules and regulations and local, state and federal Laws.
All HCC Police Officers are trained at the Connecticut Police Academy and derive their powers of arrest from the Commissioner of Public Safety. The department also consists of state Building and Grounds Patrol Officers and well trained contract security associates.
Members of the Department of Public Safety participate in the college's Behavior Intervention Team / Risk Assessment Team. We are also members of the college's Critical Incident Response Team. These teams provide policies, procedures and training to ensure the college is working to prevent critical incidents and to remediate any incidents that might arise.
The mission of the Department of Public Safety is to provide the campus community with proactive, professional security services. As an integral link in the learning environment, the Department of Public Safety responds to the changing needs of the college by creating a safe learning and working environment for students and staff.
---