Blackboard Support For Faculty
Faculty Support
CSCU Training Calendar
Please visit this site to sign up for Blackboard training sessions.

Kaltura Playlist
Kaltura is a program to create your istructional videos. Please see the video playlist for helpful how to videos.
Professional Development Page
For professional development and support opportunities please visit the Faculty Remote and Online Learning page. Information on iTeach Essentials Certificate, CSCU Ed-Tech Training YouTube Channel, Faculty Peer Support Network and more.

Best Practices Demonstration Course for Faculty
This demonstration course models how the best practices of course design and navigation will look in an online course environment. All faculty are enrolled in this course.
Course Design & Delivery Competencies course
this self-paced un-facilitated training course contains information on Blackboard, Kaltura, streaming tools, pedagogical concepts, models or principles. All faculty are enrolled in this course.
Click Here For Frequently Asked Questions
For myCommNet/password issues
If you ate a student, please contact the IT Help Desk at 203-332-5031 or for support please visit ServiceNow.
For Blackboard technical issues
During normal business hours, please contact out department. We are located on the second floor of Beacon Hall. We can be contact at 203-332-5206 or by email at .
---
---
Course Cancellation:
Please export your course prior to cancellation or all materials may be lost. Please click on the following link: How to Export Your Course
---
Click Here For End of Semester Tasks
---
Have a question? Contact Us!
Educational Technology Department

Phone: 203-332-5206 | BH 270
8:30AM - 4:00PM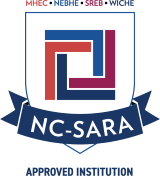 Housatonic Community College has been approved to participate in the National Council for State Authorization Reciprocity Agreements.