Blackboard Support for Students
Blackboard Support For Students
Blackboard 101 - Registration needed
This accelerated Asynchronous course will help you understand how to navigate Blackboard, Tests, Assignments, My Grades and Discussion Boards. If you want to enroll in the course, please email .
Online@HCC Workshop
You can choose whether you'd like to join us online or in person.
HCC's Educational Technology Department will be running "Online@HCC" Workshops. These are 1-hour workshops designed to introduce you to myCommNet (Banner, Blackboard, student email and more). You will find out how to access a syllabus, post to a discussion board, access your grades, and take an exam in Blackboard. You will also have an opportunity to learn about student email and learn how to access Office 265 and install Microsoft Office on your device.
Upcoming dates will be posted.
Ask Ed Tech
You can choose whether you would like to join us online or in person. Open hours for you to speak with someone from the Ed-Tech department who will answer your Blackboard questions.
Join us for a weekly In-Person Wednesday session from 12:00PM to 2PM.
For upcoming Ask Ed Tech open forum on Mondays from 10:00AM to 12:00PM., click here for virtual session. Use the password Housatonic2023
If you have trouble logging on to the session, email us at .
OR - Essential Blackboard Skills for Students Course
This self-paced course is available throughout the semester with information on the how to navigate Blackboard, attending a virtual session, and how to do the most frequent tasks in your course such as posting to a discussion board, taking a test, checking your grades and more. All students are enrolled in this course.
Click Here For Frequently Asked Questions
FYI: Please see below for a short video on how to be successful in an online course!
How to Clear the Cache in Your Browser
A best practice to keep your browsing experience optimum is to clear your cache. This helps Blackboard and other applications run better on your computer. If you receive an error message while using Blackboard, please try this simple fix first.
Media Services
Are you a student and need technology? Please contact Media Services at 203-332-5180 or visit their website.
Media Services have Chromebooks, hotspots and much more! For more information, please visit the Student Technology Loans.
For myCommNet/password issues
If you are a student, please contact the IT Help Desk at 203-332-5031 or for support please visit ServiceNow.
For Blackboard technical Issues
During normal business hours, please contact our department. We are located on the second floor of Beacon Hall. We can be reached at 203-332-5206 or by email at .
We advise that if you need immediate support after normal business hours, to please contact the CT State Colleges and Universities Help Desk, 24 hours a day at 860-723-0221 or by visiting their website.
---
Have a question? Contact Us!
Educational Technology Department

Phone: 203-332-5206 | BH 270
8:30AM - 4:00PM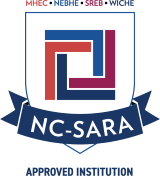 Housatonic Community College has been approved to participate in the National Council for State Authorization Reciprocity Agreements.