SNAP Employment & Training (E&T) Program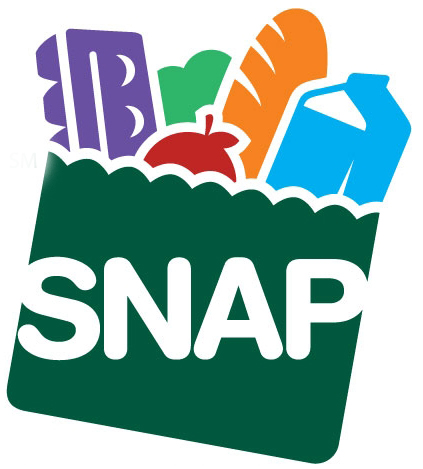 Supplemental Nutrition Assistance Program (SNAP), formerly known as food stamps, is a nutrition program that helps low-income individuals and families buy food and stay healthy. The SNAP Employment and Training program is a job readiness program that prepares clients for employment by offering vocational training, career activities, and support services. Download our flyer here.
SNAP E&T ORIENTATION (DAY & EVE on Campus)
THURSDAY, MAY 18, 2023 @ 10:00 AM
OR
TUESDAY, MAY 23, 2023 @ 3:30PM
ROOM: TBD
Students must bring proof of SNAP benefits (gray card) and a CT state photo ID. Intake forms will be provided for those interested in the program only.
How am I eligible for the SNAP E&T Program?
To be eligible for the SNAP E&T Program:
Students must be receiving SNAP benefits.
Students must have a GED or high school diploma.
Students receiving TANF (cash assistance) are not eligible for the SNAP Employment and Training Program.
Students must be U.S. citizens. Non-citizens are eligible with appropriate documentation.
SNAP participants cannot select training programs in which they cannot be employed. Participants must be able to perform the duties of the training program they are selecting.
Students that have a HOLD*** within the college system will not be allowed to register for the SNAP program until the financial obligations are met by the college. If you have questions about a financial hold contact the Bursar's office.
***HOLD—A hold is when the college does not allow you to register for classes because you either owe money, do not have immunizations up to date, or have documentation missing in the system.
If you would like to be notified about future orientation dates, please email and we will add you to our email distribution list. All students must attend an orientation, take an assessment, and meet with the SNAP Coordinator to determine program placement.
Request for a SNAP Appointment
Please contact our office at 203.332.5145 for current recruitment dates.
Picture ID.
Proof of SNAP Benefits (DSS card and a recent budget sheet) if you do not have a recent budget sheet. Log into the DSS website: www.connect.ct.gov create an account and obtain benefit information.
Social security card.
In order to protect your personal information faxed and emailed information will not be accepted.
Programs offered through the SNAP Employment and Training Program
Short-term (non-credit) Certificates
Certified Professional Coder
National Certified Bookkeeper
Associate Degree Programs
Credit Certificate Program
Advanced Manufacturing-Manufacturing Certificate: CNC Machine Technology
---
USDA Nondiscrimination Statement | Food and Nutrition Service
---
In accordance with federal civil rights law and U.S. Department of Agriculture (USDA) civil rights regulations and policies, this institution is prohibited from discriminating on the basis of race, color, national origin, sex (including gender identity and sexual orientation), religious creed, disability, age, political beliefs, or reprisal or retaliation for prior civil rights activity.
Program information may be made available in languages other than English. Persons with disabilities who require alternative means of communication to obtain program information (e.g., Braille, large print, audiotape, American Sign Language), should contact the agency (state or local) where they applied for benefits. Individuals who are deaf, hard of hearing or have speech disabilities may contact USDA through the Federal Relay Service at (800) 877-8339.
To file a program discrimination complaint, a Complainant should complete a Form AD-3027, USDA Program Discrimination Complaint Form which can be obtained online at: https://www.usda.gov/sites/default/files/documents/USDA-OASCR%20P-Complaint-Form-0508-0002-508-11-28-17Fax2Mail.pdf, from any USDA office, by calling (833) 620-1071, or by writing a letter addressed to USDA. The letter must contain the complainant's name, address, telephone number, and a written description of the alleged discriminatory action in sufficient detail to inform the Assistant Secretary for Civil Rights (ASCR) about the nature and date of an alleged civil rights violation. The completed AD-3027 form or letter must be submitted to:
mail:
Food and Nutrition Service, USDA
1320 Braddock Place, Room 334
Alexandria, VA 22314; or
fax:
(833) 256-1665 or (202) 690-7442; or
This institution is an equal opportunity provider.