Supplemental Instruction (SI) Program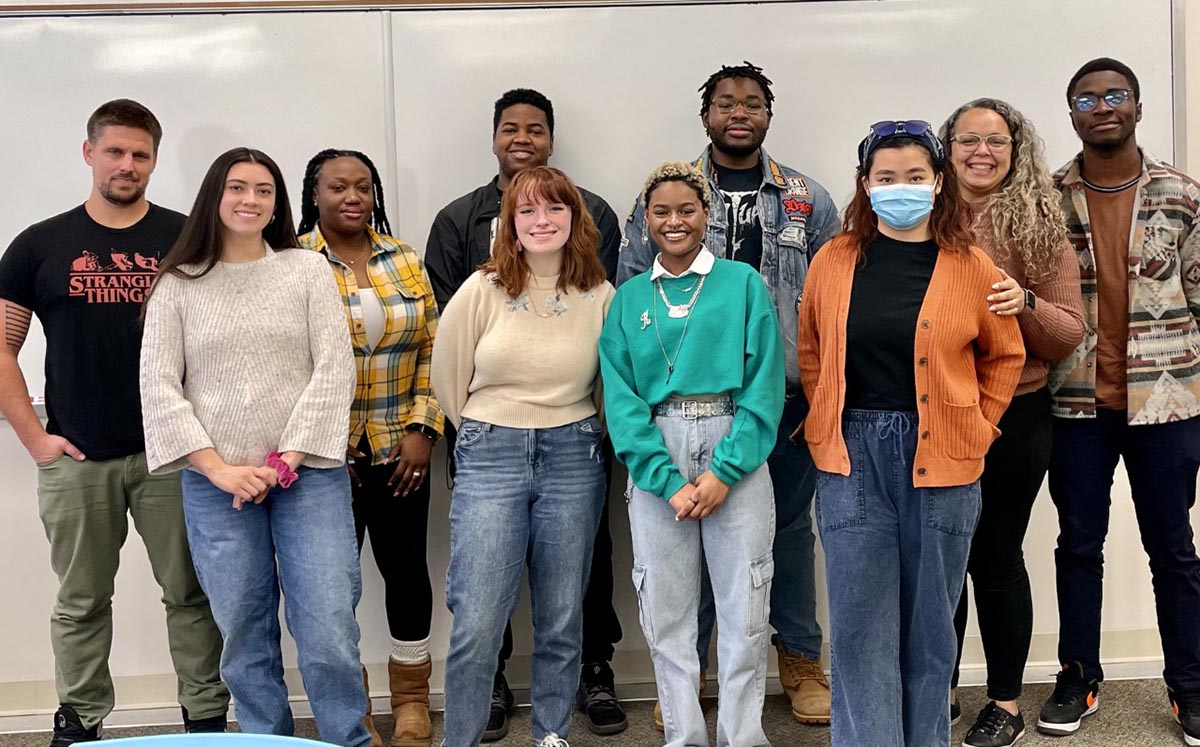 Supplemental Instruction (SI) Program
Housatonic Community College's Supplemental Instruction (SI) Program develops academic support communities of higher level thinkers and self-empowered learners. This self-selecting, course-specific, peer-led program seeks to promote active, collaborative learning involving critical thinking and transferable study skills. Its efforts are aimed at helping students pass these courses at a higher rate and thus improving their retention rate.
We want you to succeed in your courses. Let us help you for FREE! Coming to SI once a week has benefits such as raising grades, retaining more information, and getting to know your peers. We recommend attending SI once a week! LEARN MORE WATCH OUR VIDEO BELOW!
---
Supplemental Instruction is...
Weekly study sessions led by a peer who has successfully taken the course.
An informal study group where it's ok to make a mistake.
A place to share study tips.
A way to grasp tough material and break it down into understandable segments.
A way to save time, money and frustration.
---
SI Statistics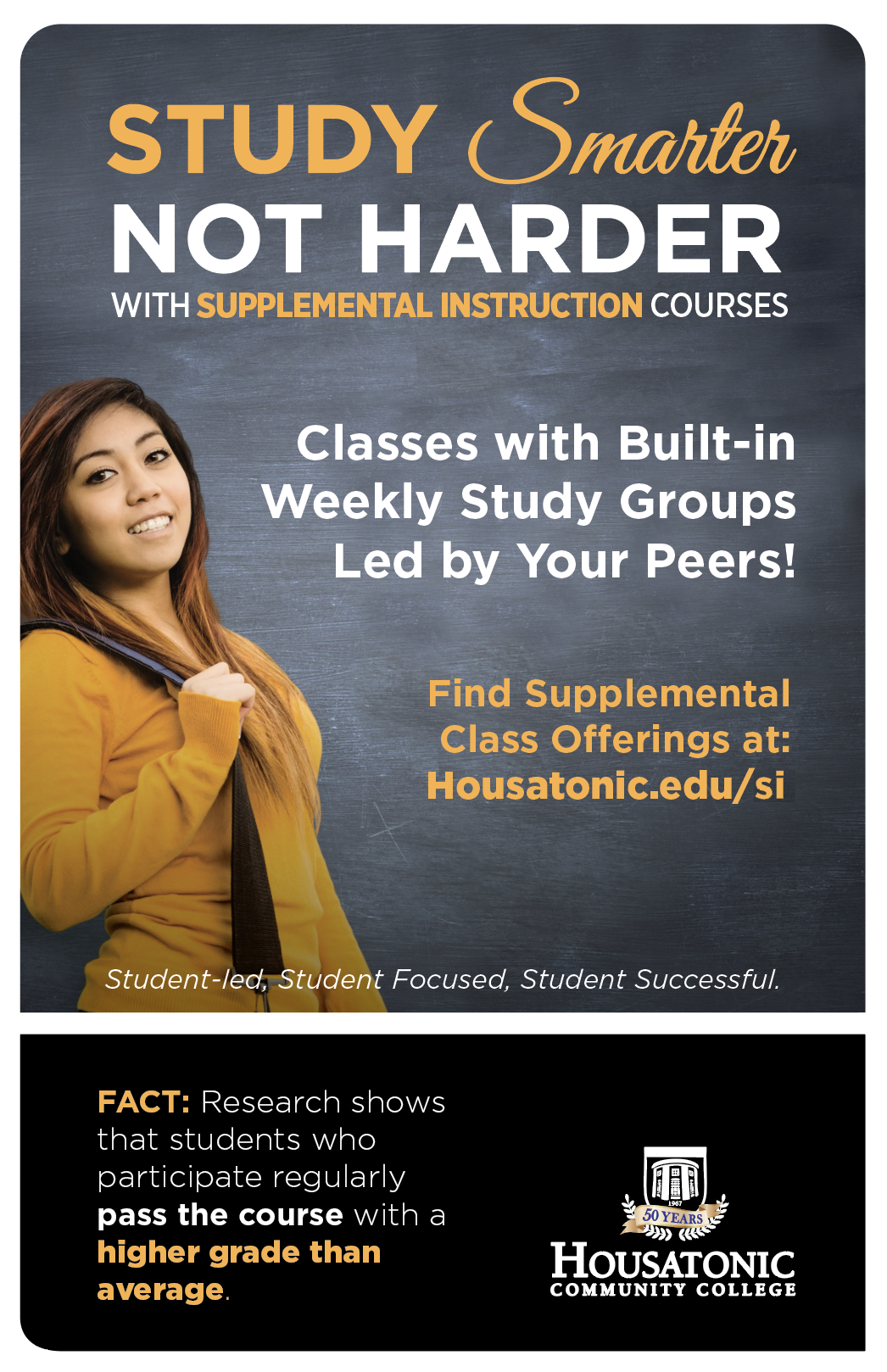 When asked "If I had not come to SI, I think my grade would have been...", 89% of students said they felt their grade would have been lower.
In response to the question "Has SI helped you improve as a student?", 93% responded positively, saying that their comprehension improved, their confidence grew, and that they found it easier to retain knowledge.
On average, 95% of the students who attended SI session regularly (8 or more times) earned a C or better in the course. About half of those students earned an A or B.
Check Out Our Leaders!
---
Student Leaders Wanted
For HCC's Supplemental Instruction Program
WHO: Positive, mature, self- motivated students with great attendance, strong subject knowledge, who enjoy working with their peers.
WHAT: SI Leaders facilitate engaging workshops, attend all classes, take accurate notes, and understand all classroom assignments.
WHEN: Fall 2023
WHERE: HCC's Classes
WHY: Impressive resume builders, emotional and intellectual fulfillment, and GET PAID! Applications are due by Monday, May. 1st, 2023.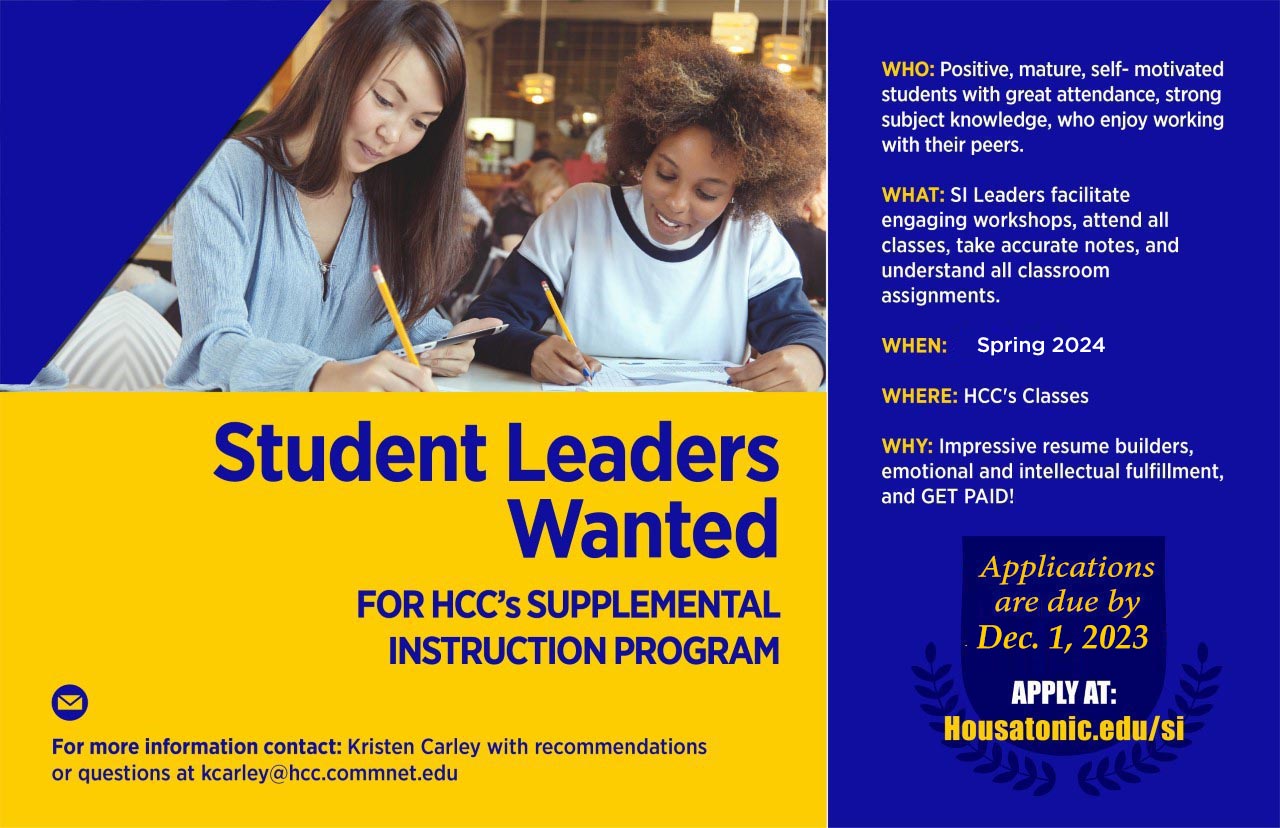 For more information contact: Kristen Carley with recommendations or questions at