Apply For Student Emergency Funds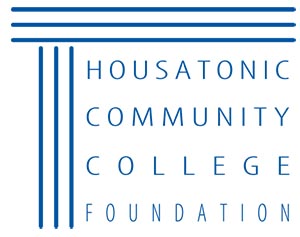 The Student Emergency Fund was created by generous donors to assist Housatonic Community College (HCC) students who have encountered an unforeseen financial emergency or hardship that would prevent them from continuing their education at HCC. These funds are not intended to be used for routine expenses.
Student Emergency Fund Guidelines
Requests must be urgent in nature, reflecting short-term financial hardship for which the student could not have been prepared. Students may receive only one award per calendar year, with no expectation of repayment.
Applicants must be currently enrolled in a class at HCC and must be in good standing.
No checks are given directly to students, but rather to HCC, the Follett bookstore, utility companies or businesses that need to be paid on your behalf, so a mailing address is required. Applications and amounts will be considered on a case-by-case basis through a rapid review process. Requests will be both confidential and genuinely respectful.
Expenses not covered include, but are not limited to:
Future classes or classes from years past are not covered
Non-essential utilities (such as cable TV)
Credit Card payments
Household or furniture costs
Loan payments
Parking tickets
Routine expenses
State and federal payments (Taxes, State ID, Driver's license, etc.)
No lodging (Hotels/Motels)
Fines of any kind
Online bills/payments (All payments are mailed directly to businesses)
Chromebooks, laptops: Request a loaner by clicking here. (limited supply available; first come, first serve)
WHO CAN APPLY? ONLY
Current students currently taking HCC classes during the current semester.
The number of students who can be assisted by the Student Emergency Fund is subject to the availability of funds. Submission of application request does not guarantee funds approval. Priority will be given to students whose tenure at HCC may be at risk because of unexpected expenses.
---
IMPORTANT! No online/credit card payments are available. Only checks are written for qualifying expenses are listed on the application. The maximum amount per emergency request is UP TO $250. Students may only submit one application per calendar year/365days
Please complete the following application to request student emergency funds:
Click Here For Form