TRAD = ON GROUND CLASSROOM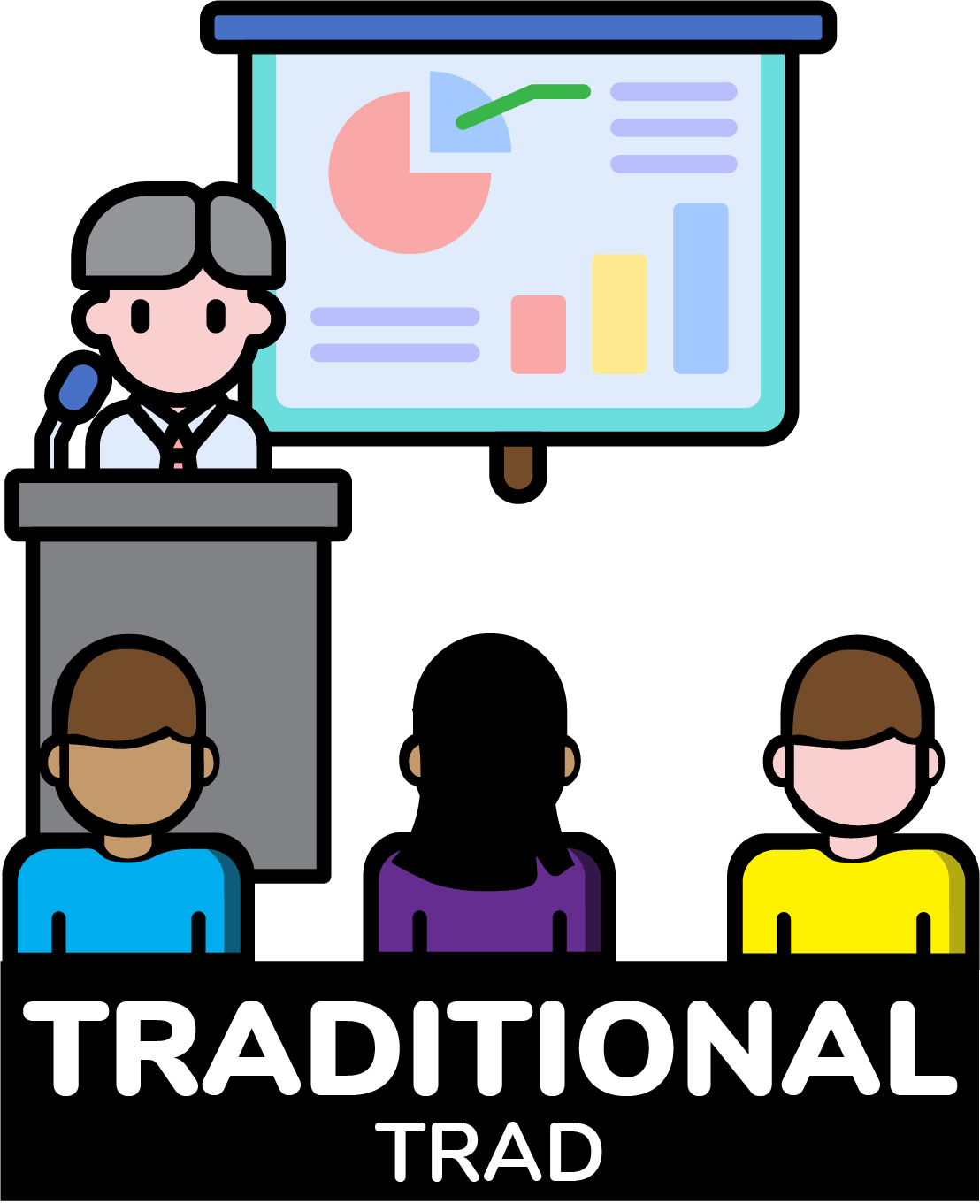 Video Description:
Short video about TRAD (Traditional) class types.
Definition:
Traditional courses are delivered on campus (on-ground) at a specific time, place, and location.
Technology:
Depends on the instructor assignments and instruction. Blackboard use is strongly encouraged.
Note:
Due to social distancing requirements, instructional delivery using this method may be limited. Class size will also be limited based on social distancing requirements, and everyone will be required to wear masks. May have to be moved fully online or LRON should another quarantine be required.