Life Skill - Financial Literacy
LIFE SKILL
FINANCIAL LITERACY/PERSONAL FINANCE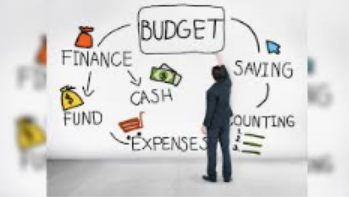 Financial Literacy as Life Skill Introduction
Task Force initiated discussion on promoting various Life Skills for the students. Members believed it is more important to provide Life Skills that are most needed as indicated by students themselves. In March 2020, Ms. Madeline Kinchen & Mr. Randy Sanders (Task Force members) formed a small group to explore this area. As a follow-up to the request made by the Task Force that it would be most meaningful if Life Skills are DATA driven, Mr. Randy Sanders reviewed the available Peer Mentoring DATA gathered by Ms. Madeline Kinchen. Randy then gave a brief PPT presentation for the Task Force members including students.
Financial Literacy was emerged as the most needed Life Skill for students.
Task Force brainstormed various ways to offer information on Financial Literacy. Explored various marketing formats to spark students' interest in the opportunities to learn and develop Financial Literacy. There was unanimous support and preference by students for an in person 'Seminar' by an expert rather than just information on flyers, Brochures, Reading books, or Web posting. Students also suggested that the Expert seminar be made available at different time during the semester for the benefit of all students.
Finally, Ms. Marilyn Wehr agreed to collaborate with Prof. Mary Ann Vlahac (Chair - Busines Dept), who created the current Workshop Seminars. In due course, financial literacy will be offered in different formats.
Posted by: Madeline Kinchen
Randy Sanders
Financial Literacy Webpage and workshops
Developed by Prof MaryAnn Vlahac - Chairperson of the Business Department,
and in collaboration with Marilyn Wehr - HCC-JED Campus Task Force member
Due to the current COVID -19 situation, some personal finance activities are on hold, while these are happening!
We have launched a financial literacy web page on the HCC website, containing links to everyday financial topics, an ask the expert area along with monthly financial workshops done in social media with Patriot Bank.
---
External Links
Ways to Cope When Your Debt Harms Your Health
How Debt and Financial Stress Affects Your Mental Health and Ways to Cope by Sara East
www.moneygeek.com/debt/resources/how-debt-can-harm-your-health
---
Preexisting Mental Health Conditions: Insurance Coverage & Finding Treatment
Are Pre-Existing Mental Health Conditions Covered by Health Insurance?
www.moneygeek.com/insurance/resources/guide-preexisting-mental-health-insurance
---
Student Guide to the Impact of Loans on Mental Health
Student Loan Stress & Mental Health:Recognize Signs & Get Help
https://www.moneygeek.com/financial-planning/paying-for-college/student-loans-mental-health