During the Spring 2023, the Werth Center for Innovation and Entrepreneurship is launching an Entrepreneur Speaker Series. Over breakfast, HCC students are invited to learn from seasoned entrepreneurs as they share their successes and pitfalls launching their business ventures.
All events are no cost, are from 8:00 am to 9:30 am and located in the Event Center at Housatonic Community College (Beacon Hall, 2nd Floor).
Register Here
Speakers:
February 22, 2023 - Ramon E. Peralta, Jr.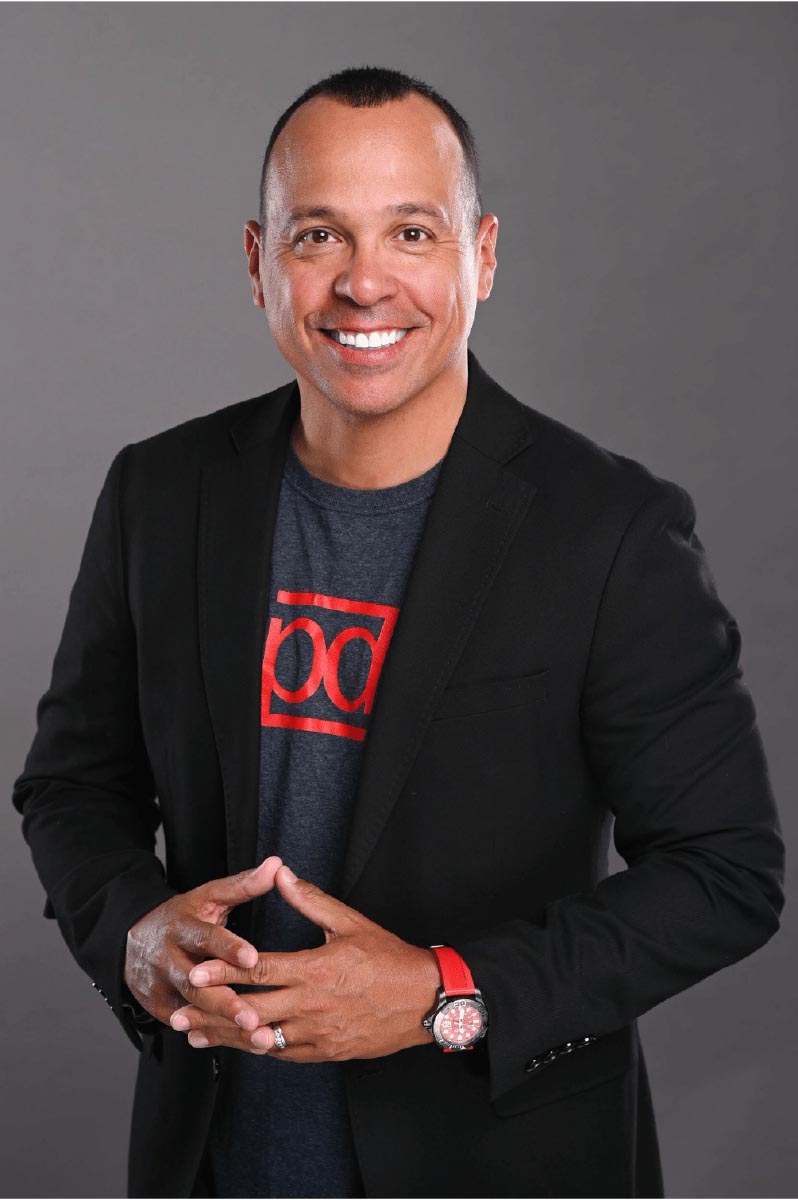 Ramon started Peralta Design in 1992 while attending the University of Bridgeport, and he has pursued it full time since 2008. Ramon has over 25 years of experience in branding and marketing - including serving as Senior Art Director on the team behind Priceline.com and serving as Jay Walker's Creative Director for 10 years, launching hundreds of startup companies. Ramon holds a BFA in Visual Arts from the University of Bridgeport and is a two-time Tuck MBE executive program alumni.
Today, Ramon and his team are marking 14 years since the launch of Peralta Design, with offices in Shelton, CT and Palm Coast, FL, dedicated to launching brands for hundreds of clients in the U.S. and worldwide. Peralta Design's slogan is "We Launch Brands®," reflecting their mission to help entrepreneurs, startup companies and businesses launch their products and services in the digital space through dynamic creative branding and digital marketing strategies, intuitive custom websites and compelling video content.
In May of 2017, Ramon accepted the degree, Doctor of Humane Letters, the University of Bridgeport's highest honor in recognition of his distinguished career and accomplishments. Ramon delivered the 2017 Commencement Address at www.peraltadesign.com 2022 Headshot and Bio – Ramon E. Peralta, Jr. Webster Bank Arena to over 5,000 graduating students for whom the University believed he would be an outstanding role model for.
Ramon is a Life Member of Alpha Phi Alpha Fraternity, Inc. and currently serves as Chairman of National Publications and Chief Creative Advisor, a first among the Divine Nine Organizations. Ramon currently serves as Co-Chair of the Minority Business Enterprise Input Committee (MBEIC) for the Greater New England Minority Supplier Development Council and his professional affiliations include The Greater Bridgeport Latino Network, The Hispanic Chamber of Commerce of Greater Bridgeport, the Greater New Haven Chamber of Commerce, the Bridgeport Regional Business Council and the Greater Valley Chamber of Commerce from whom he received the 2016 Gold Seal Award, an award given to Valley business leaders who exemplify the spirit of selflessness and volunteerism.
Ramon volunteers for Junior Achievement of Fairfield County and for the Shelton High School Business Advisory Committee and is a frequent lecturer for SCORE. Ramon broadcasts a bi-monthly podcast called Mission CTRL which is available on Spotify and Apple Podcasts. Ramon was named a ReSET Accelerator Advisory Board Member and is a Knownpreneur Mentor, mentoring BIPOC small businesses in the Greater New Haven and Greater Hartford Areas. Ramon also serves on the Board of Directors for The Housatonic Community College Foundation as well as for The McGivney Center, whose mission it is to provide stimulating and enriching programs that foster academic success and self-esteem for youth in Bridgeport, CT.
Ramon prides himself as a social entrepreneur dedicating many hours to speaking to and motivating at-risk teenagers in the inner cities and helping disadvantaged and minority business enterprises (MBEs) launch their brands through various programs throughout the state and country. Ramon is an auto enthusiast who enjoys cycling, golfing and taking evening walks with his wife of 29 years, Nancy and splits his time between Shelton, CT and Palm Coast, FL.
March 22, 2023 - Eddie Shabot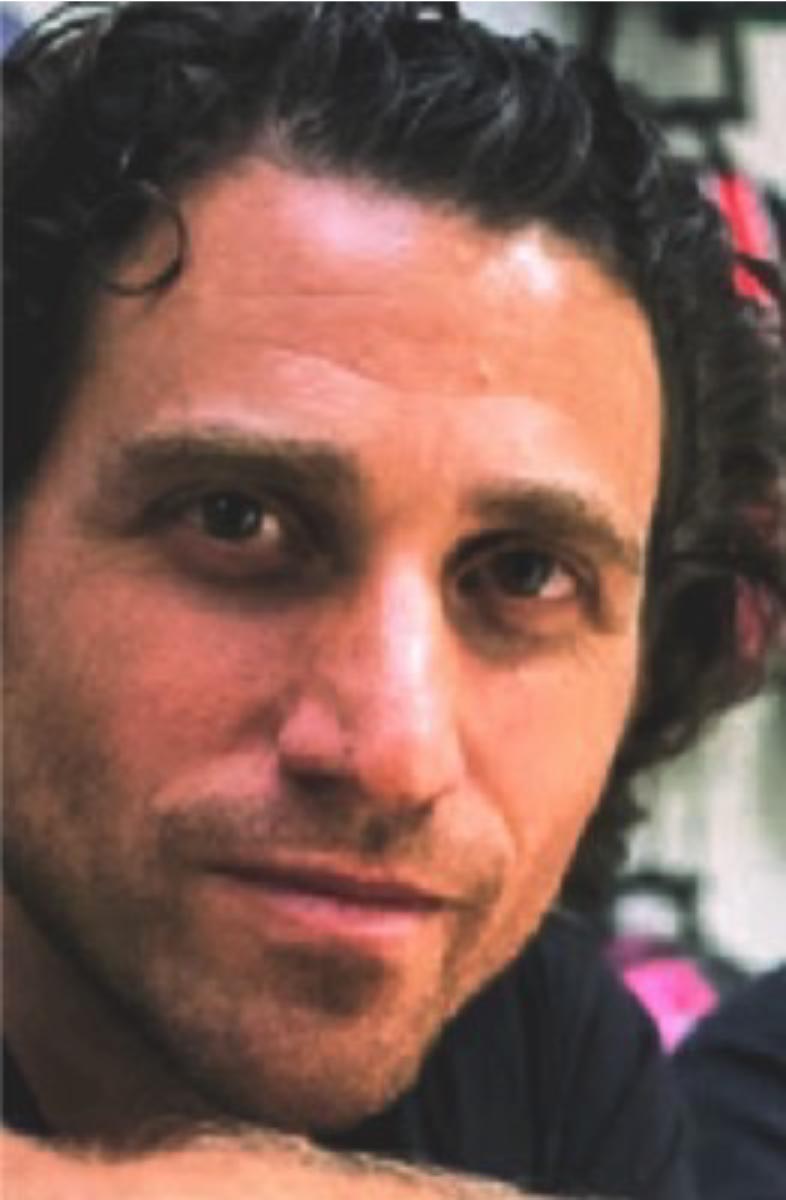 Starting his business career in 1992 on the streets of NYC, Eddie has extensive experience in Retail, Wholesale, Licensing and Global Brand Development.
In 2010, Eddie founded Sprayground, a truly iconic fashion brand synonymous with individuality, creativity and youth culture. He developed the business into the multi-million-dollar label it is today, with distribution in over 30 countries. Eddie pioneered the Sales & Distribution of Sprayground starting with exclusive streetwear boutiques and expanding into regional chains, department stores (including Bloomingdale's, Nordstrom's, Macy's, Dr. Jays, Jimmy Jazz, Zumiez, Foot Locker, Champs and more).
Once the U.S. market was fully developed, he expanded the brand to Europe, Asia and the Middle East developing international distribution and partnerships. Additionally, Eddie developed Sprayground's licensing & collaborations, setting the table for Sprayground's tremendous growth by establishing a solid network of Partners including Marvel, Nickelodeon, Mattel, Warner Bros, NBALab, Universal & more, as well as setting up celebrity deals with some of the biggest artists & stars in Entertainment.
In 2018, Eddie exited Sprayground to develop purpose driven projects that teach our youth the skills needed to excel in business & life. Pursuing his true passion, Eddie founded WYP Nation (What's Your Passion), with the knowledge that when people find their passion and live with purpose they will find true inner peace. As a result, there will be less depression, hate and violence in the world. A big believer in the strength of the human spirit, Eddie has been developing ideas, artists, brands and products for over 30 years.
April 12, 2023 - Valerie King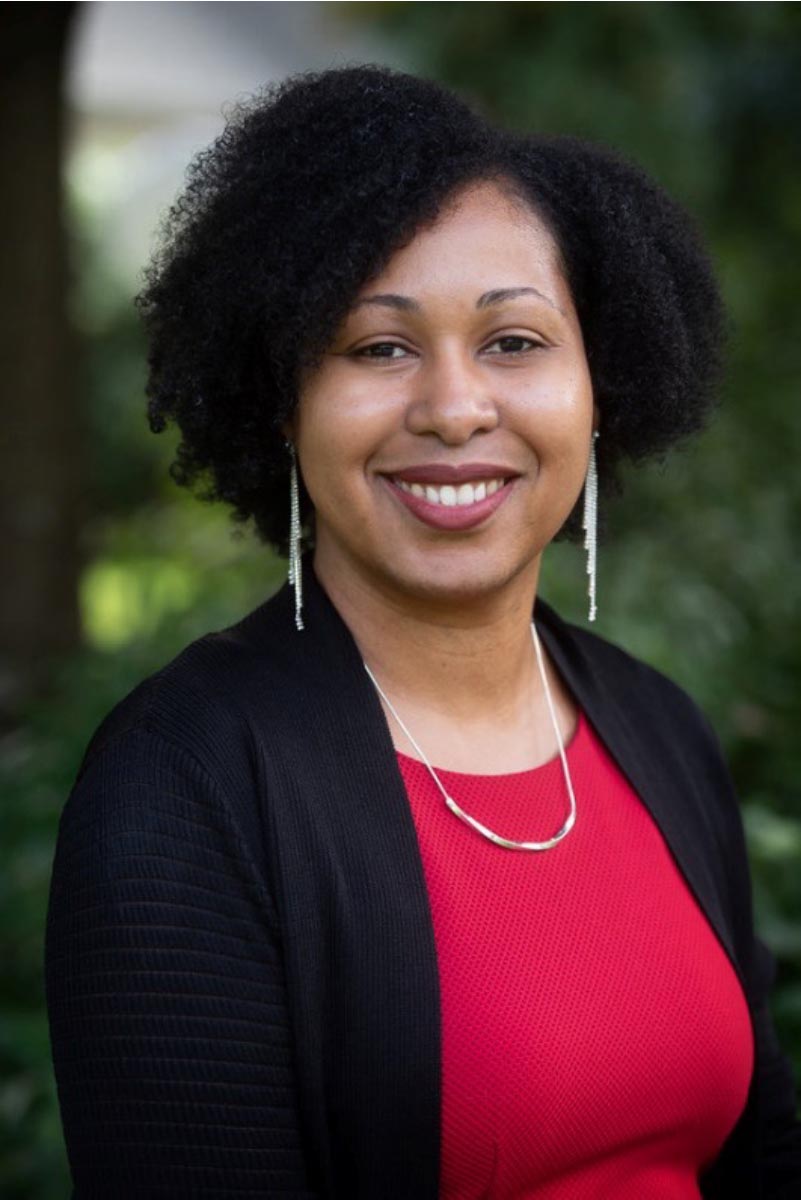 Valerie King's educational accomplishments include a B.S. in Biochemistry and a M.Ed. in Psychology (College Administration Concentration) though she would soon find that she had a passion for real estate and investing. She began her journey in real estate in 2008 as an investor of residential and commercial properties in a distressed market learning a lot of early lessons. To further pursue her interests in real estate, she became a licensed Real Estate Consultant in 2010 and joined Keller Williams Realty (KW) which offered great training and mentorship. She found fulfillment in sales and helping families achieve their real estate goals. Within three years, she was in the top 20% of agents in production at her office market center and invited to join the Agent Leadership Council (ALC) in 2013. She grew the business to the point of needing her first hire in 2017 with a Director of Operations and Marketing. Together they grew the business from $4M to $10M in annual sales volume before growing her team to currently averaging over $20M in annual volume sales. The Valerie King Team at Keller Williams is now one of the top teams in the market center with a business model centered around strong client relationships. The team's mission is to create a lasting impact by serving, educating, and inspiring others with a special focus in our local communities. Valerie King individually is ranked one of the top 5% agents nationwide in sales. In over 12 years, she and her team have been proud to help over 400 families buy, sell, invest, and lease real estate. Valerie and the team continue to grow and evolve with the changing markets and technology to ensure their clients have the best experience possible.
As Valerie has grown her team, she has expanded her involvement with Keller Williams as a leader in various ways. She serves as a national and regional Social Equity Task Force leader focused on diversity, equity, and inclusion issues since 2020. In 2021, she was invited to join the Board for KW Cares, a non-profit organization created to help provide grants to KW agents and their immediate families in need. In the last two years, Valerie has also taken on the role of Productivity Coach to help coach and mentor new agents. In the community, Valerie has served as a board member for the Minority Business Association in Bridgeport since 2018 which supports local entrepreneurs with resources and support.
Raised by some strong women with a heart of giving, Valerie gives to various organizations but most notably has committed to donating a portion of every sale to the Yale New Haven Lupus Foundation and KW Cares.
Personally, Valerie is married with three beautiful boys. In her spare time (LOL), she enjoys traveling with her family, reading, baking and watching a good suspense movie. In general, Valerie is a lifelong learner who also loves to educate and uplift those around her whenever possible.
Moderator: Marcia D. Fountain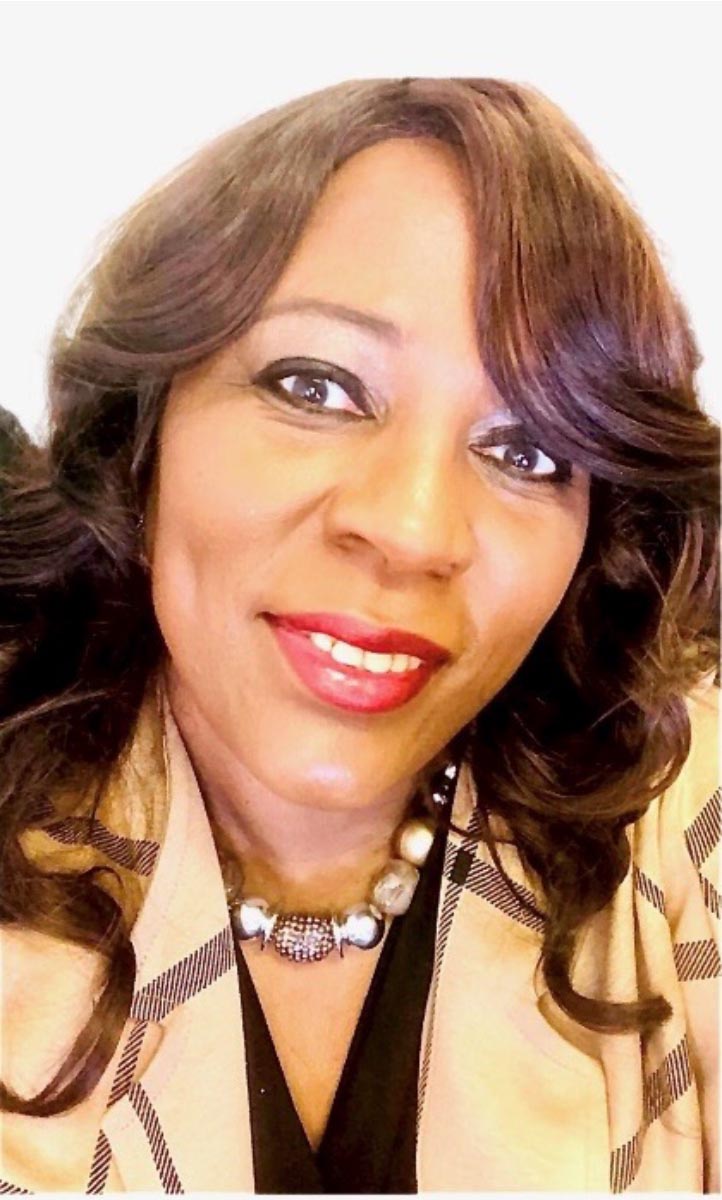 Marcia D. Fountain, currently serves as Interim Director for the Werth Center of Innovation and Entrepreneurship at Housatonic Community College. She is an entrepreneur, author, speaker, trainer, recording artist and licensed realtor. Marcia is also President & CEO of the Minority Entrepreneurs Training Association, Inc., a non-profit organization, providing training in the areas of personal development, life skills and entrepreneurial skills. The unique program offers supportive services and referrals to meet the needs of the entrepreneur and their family.
Marcia has been providing one on one consulting, seminars, as well as full training programs to startups and existing business owners for over 30 years, locally, nationally and internationally. She established an entrepreneurs training program for one of the largest international Pentecostal religious organizations.
Previously, Marcia served as Director of Operations and Planning for the largest Community Action Agency in Fairfield County. In a three-year period, the budget was increased to over $30 million dollars, serving over 28,000 individuals annually. Services were provided to individuals and families in the towns of Bridgeport, Stratford, Fairfield, Trumbull, Easton and Monroe. Under Marcia's leadership as Director of Operations & Planning, she led the expansion of the
organization's service area, from six towns to eight, adding the towns of Norwalk and Westport, CT. Marcia developed and maintained relationships with Mayors, First Selectmen, funders at local, state and federal levels. She developed and maintained collaborative partnerships with social service agencies and community service providers throughout the eight towns.
She is a licensed realtor with Keller Williams Realty Partners in Trumbull, CT and as a community leader she continues to serve as a Pastor in the City of Bridgeport for over 15 years. She is a song writer and recording artist, released two cd's on her own label and has toured the U.S and Europe. Her most recent release is entitled "O' Amistad" which is the theme song for the Amistad Freedom Schooner, which was written and recorded by Marcia. Prior to the pandemic, she was also the guest soloist (for 4 years) for the Anti-Defamation League's Unity of Voices Concerts. As an author, Marcia has self-published two books.
Marcia Fountain has received numerous awards and accolades for her work in communities across the country. She received the Andrew Heskill Award from Time Warner Corporation for her work in many communities nationally as an entrepreneurial trainer and empowerment speaker. She received five Eagle's Excellence Awards, which included the Visionary Leader Award, International Speaker Award, Triumphant Award, Musically Gifted Award and the Spirit of Excellence Award.
Over 30 years, Marcia has shared her relationships, knowledge and "experience" with individuals, startup entrepreneurs, existing businesses, youth entrepreneurs, national and international organizations.
Whether Marcia is speaking or training her words will intrigue your mind and inspire the pursuit of continual growth!
---
The Spring 2023 Entrepreneur Speaker Series is supported by TD Bank Charitable Foundation.
To learn more about the Werth Center for Innovation and Entrepreneurship, click here. Questions? Email Ally Kavarnos at .