The Center for Academic Progress
The Center for Academic Progress (CAP) is a learning center for new students. Students can visit the CAP before placement testing to practice and prepare for the test. After placement testing, students can enroll in CAP refresher programs to review and earn an opportunity to retake the placement test. Once enrolled, students in intensive courses can visit the CAP for homework or required tutoring. See Center Services below for more information or call (203) 332-8585.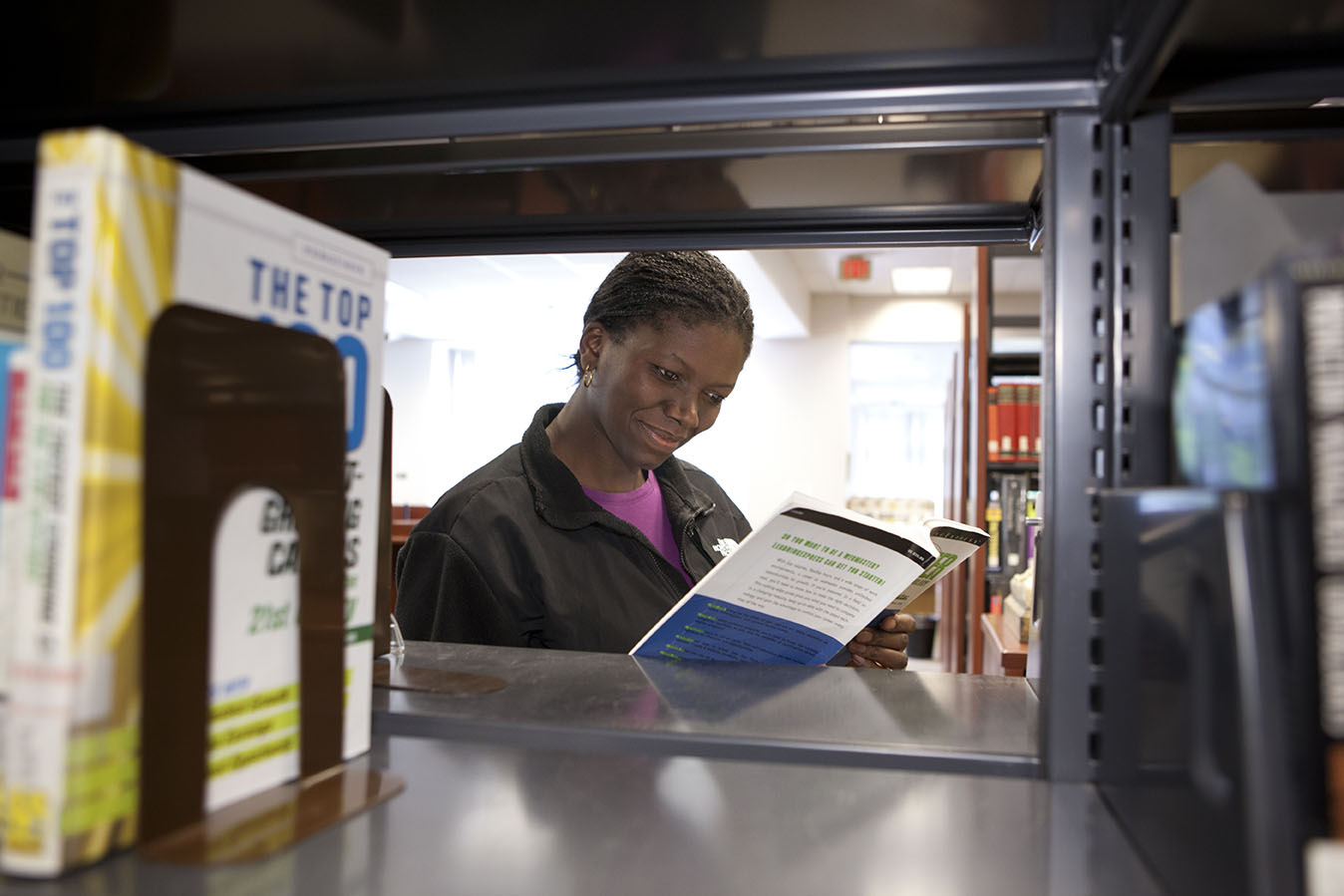 ---
Center Hours
Monday through Thursday, 9:00AM to 7:00PM, Friday 9:00AM to 4:30PM
---
Center Services
Accuplacer Practice Test and Review – Students can practice and review English and math to prepare for placement testing in the CAP during the hours listed above. Walk in or make an appointment with CAP staff in Lafayette Rm. L151 for English or L146 for Math. The practice test and review cover topics that are tested in the Accuplacer placement test.
---
Refresher Programs – Jumpstart, iEnglish, and iMath are intensive, computer-based programs for new students who have taken the Accuplacer placement test, placed into pre-college level courses, and want an opportunity to refresh and build skills then retake the test. Students who successfully complete these free courses are given the opportunity to retake the corresponding section of the Accuplacer placement test in order to save time and money.
---
CAP Refresher programs are only available for students with a High School Diploma and a completed HCC application.
---
Tutoring and Workspace for Intensive Courses – Students in English 092i (Reading), English 094i (Writing), and Math 095i have access to the CAP for tutoring and more. All tutoring for these classes happens in the CAP and students can also use the rooms and computers for homework. Appointments are encouraged but not required.
---
Center Staff
Andrew Pelletier – CAP Coordinator – LH B153 – (203) 332-8516
Kofi Adomako-Ayisi – English Instructional Support Specialist – LH B151 – (203) 332-8503
Hyoja Tully – Math Instructional Support Specialist – LH B146 – (203) 332-8579
Kevin Redmond – Math Instructional Support Specialist– LH B146 – (203) 332-8527

---
Academic Support Center Staff