Welcome to Phi Theta Kappa (PTK), Chi Rho Chapter at Housatonic Community College.
What is PTK?
PTK is a renowned international honor society for two-year schools - a network of more than 3.5 million members around the world. Through PTK, you have access to opportunities to develop your professional and leadership skills, earn scholarships, and explore career paths.
Why join PTK?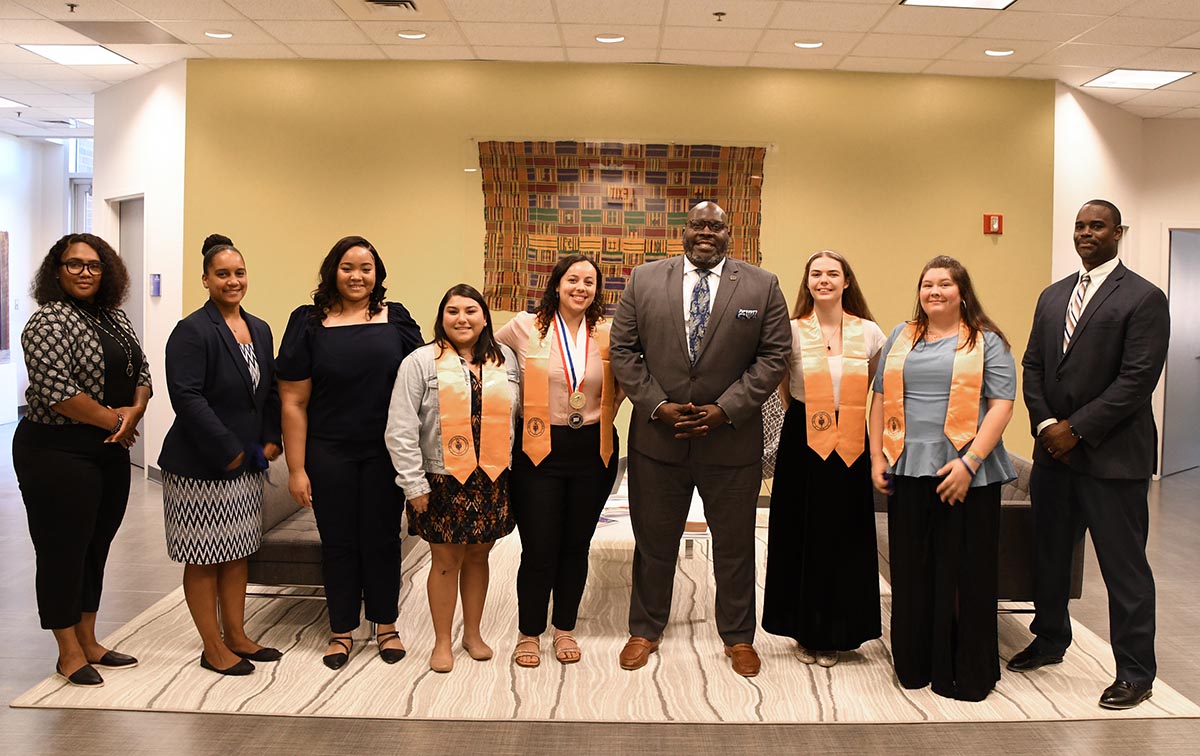 There are many benefits to becoming a member of PTK, including:
Recognition for your academic achievements
Notation of membership on your college transcript
Special scholarship opportunities
Career training and advice
Letters of recommendation citing your membership
Recognition during chapter induction ceremony
Transfer assistance
Leadership experience
Am I eligible?
If you meet the following qualifications, you are eligible for PTK membership.
Completed 12 college-level credit hours
Minimum cumulative GPA of 3.5
No violations of the Student Code of Conduct
To maintain your membership, you must:
maintain a minimum cumulative GPA of 3.2
have not violated the Student Code of Conduct
Chapter Advisors
China Byrd, Contact Advisor
203-332-5202

Kellyn Jeremy, Advisor
203-332-5172

Chapter Officers
Daniela Roldan
President
Valeria Acosta
Vice President
Glen Diaz
VP of Fellowship
Katlyn Soderholm
Secretary
Sahiliy Lopez
1st Vp of Public Relations
Kadeija Bond
2nd Vp of Public Relations
Ressi Miranda
VP of Service
Kellie Taylor
Treasurer