Welcome to Housatonic Community College's Counseling & Wellness Center!
Welcome to the Counseling and Wellness Center here at HCC! Did you know, one in five college students will experience a mental health condition, with 75% of all mental health conditions developing by the age of 24, (NAMI). The mental health and wellness of college students everywhere is a huge concern.
Navigating the college experience can be quite stressful even for the best of student. Trying to balance the demands of school and life can be very over-whelming. That is why more college students today are seeking help for issues they can't solve on their own and are interrupting their academic success.

Our services include:
Anxiety
Adjustment Disorder
Eating Disorders
Housing Insecurities
Self-Esteem Issues
Post-Traumatic Stress Disorder
Panic Attacks
ADHD
Sexual Assault
Gender Identity Issues[
Depression
Addiction/Substance Misuse[
Mood Disorders /Bipolar Disorders
Post-Traumatic Stress Disorder
Panic Attacks
ADHD
Food Insecurities
School/Work Issues
Gender and Domestic Violence
Immigration Insecurities
Racism and Discrimination
Legal Issues
The Counseling and Wellness Center has professional counselors available to help students problem-solve and find relief through confidential, short-term counseling services.
The Counseling and Wellness Center offers:
Free confidential personal counseling for enrolled Housatonic students.
Crisis counseling and intervention services.
Wellness workshops and programming for the campus community.
Consultation services for faculty and staff members.
Community referrals and the coordination of off-campus services for extended and various levels of care.
---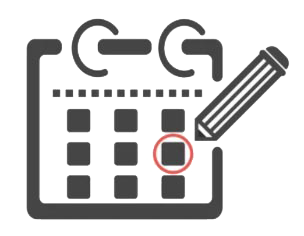 To Make an Appointment
Visit the Counseling and Wellness Center
Room: Lafayette Hall A-242
Call 203-332-5285
Email us at
Click here to file a Care Report.