Early Alert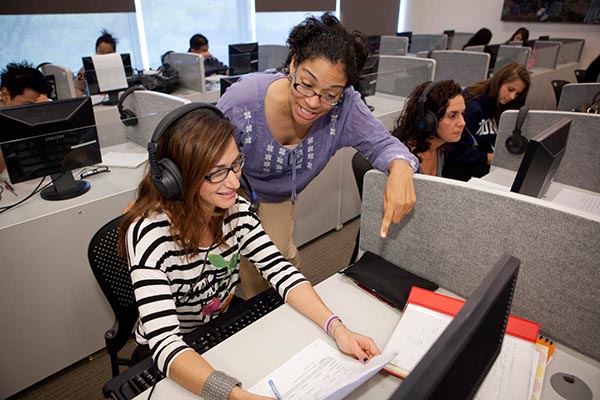 Housatonic Community College is committed to the success of its students by providing an environment conducive to teaching and learning. To ensure that students take full advantage of their academic opportunities & resources, we encourage the use of our Early Alert System. Early Alert submissions are academic in nature. The earliest use of this system allows faculty to be proactive, supportive, and involved in facilitating the academic components of student retention through early detection and intervention of students who are facing academic challenges.
The Early Alert system should not be used for students deemed as 'Non-Participating' (NP) Students. Those students who were given an NP in the system will be dropped for the semester. The Early Alert system is for Spring 2021 currently registered students.
If your student is having Blackboard or Technological issues they should not be sent to Advising & Student Success. Educational Technology covers all Blackboard matters. For Blackboard Support, go to Blackboard Support For Students. For after hour Blackboard Support, click here. For Technology assistance students are to contact IT. They should visit: www.housatonic.edu/it-help or email . Early alerts are strictly for academic issues. Students facing issues of mental health or those who are in need of personal, behavioral, food/ home insecurity support are to be connected with the Counseling & Wellness Center where you can submit a Care Report. Click link here: HCC Counseling & Wellness
The goals of the Early Alert program are:
To proactively catch, connect with and retain students who are academically struggling early
To coordinate services collaboratively amongst faculty and staff intervening with clear success plans and recommendations for student persistence
To Empower and encourage students to engage with appropriate persons in an effort to build campus connections
To use student data to identify barriers and work towards implementing intentional resources in and outside of the classroom
Some of the most common reasons for submitting a student to the Early Alert System include:
Excessive absences and/or tardiness (after the add/drop period has passed)
Needs tutoring
Has low test and/or quiz scores
Not completing homework
Suggestions
The Early Alert System works best when used early! Submissions to the system are open for the first 3-4 weeks only. The earliest submissions results in a successful outcomes. . Initial contact should always be made by Instructors as changes in academic performance are identified more readily and accurately. Let your student know the nature of your concern prior to submitting them to the Early Alert System
It helps to include a description of the Early Alert System in your syllabus

What happens after a referral is submitted?
Faculty will receive an automated message confirming that the submission has been received. The student will be assigned an advisor who will make two attempts via phone and email to contact the student. The advisor will then inform the Professor by email of their interaction.

The early alert period has ended for this semester. It will return next semester.