Welcome to The Office of Career Services and Internships
Anisha Thomas
Career Services Coordinator
Office: BH-272
Phone: (203) 332-5983
Email:   
Patricia McDonnell
Secretary I
Office: BH-272
Phone: (203) 332-8568
Email:
Students
Students
The world of work in the 21st century is ever changing. You are likely to make a whole series of career decisions across your lifetime.  A focused academic and career planning approach is important today more than ever.   Career Services is here to assist you in identifying a career which suits your interests, skills and values through individualized career counseling and interpretation of career assessment results.
Career Services provides current Housatonic Community College students and recent alumni the following services:
---
The Career Center uses the following career assessment inventories.
---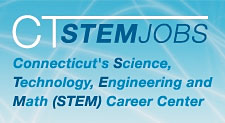 CT STEM JOBS: Connecticut's Science, Technology, Engineering and Math Career Center
---