Presented by the Housatonic Community College Psychology Club & Psi Beta National Honor Society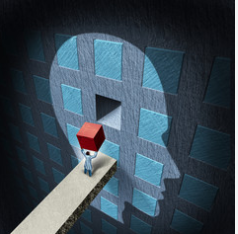 Thursday, April 27th 2017 9:00am - 3:00pm, Beacon Hall Event Center Room 214
Don't miss the following highlights!
Dr. Deirdre Yeater, Ph.D
9:30AM
Marine Mammal Cognition: Studies on Laterality in Visual Discrimination and Tests of Creativity
Dr. Yeater studied several species of dolphins in the Mississippi Sound and Honduras, as well as, at several captive facilities. Dr. Yeater has recently studied river otter behavior, environmental enrichment, stress hormone levels, personality, and conservation psychology. Her ongoing research includes a series of studies on understanding mental representations and visual laterality in belugas and a series of creativity studies with marine mammals and preschool children.
Robert D. Kerns, Ph.D
11:00AM
Chronic Pain Management
This presentation will describe the biopsychosocial model of chronic pain as the predominant model in the field and discuss the implications of this model for the assessment and management of most common chronic pain conditions. The role of psychological factors and psychological treatment approaches will be particularly highlighted.
Kelsy Gati
12:30PM
How does Music Therapy Work?
Music Therapy is the clinical and evidence-based use of music interventions to accomplish individualized goals within a therapeutic relationship. This is done by a credentialed professional who has completed an approved music therapy program (AMTA). Music therapists help people with a wide variety of needs- physical, communicative, emotional, social- in a wide variety of settings, including schools, homes, nursing homes, private practice, hospitals, rehabilitation settings, and many others.