Passport Day
From April 04, 2018 11:00 am until April 04, 2018 6:00 pm
---
Passport Day
All Students, Employees,Family & Friends Are Welcome!
Did you know? Starting this year, a passport book or card will be required for domestic flights? Don't wait!
If you made an appointment for today, please confirm whether or not you would like to keep it for the 4th. If you have not made an appointment and would like one, please email Professor Ortiz.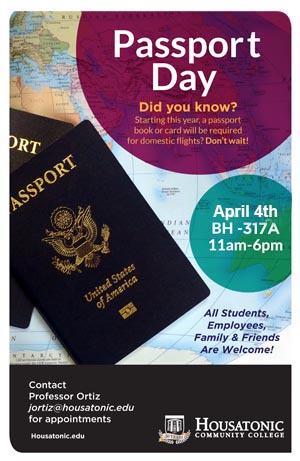 Click on the image to download the flyer to learn more about Passport Day!