Can Humans Be Illegal?
From March 07, 2018 11:00 am until March 07, 2018 1:00 pm
---
Learn about current immigration issues, policies, laws, and get answers to legal, economic, and social barriers faced by immigrants and refugees.
Speakers: Alicia Kinsman. J.D.: Director and Managing Attorney, Immigration Legal Services at the International Institute of Connecticut. Staff Attorney for Project Rescue, Anti-Human Trafficking Program Provides legal representation in immigration matters to victims of human trafficking and other crimes.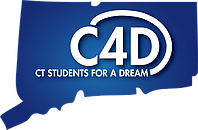 Representative from CT Students for a Dream