2018-2019 Academic Catalog
Surgical Technology
The Surgical Technology program prepares students to be competent entry-level surgical technologists in the cognitive, psychomotor, and affective learning domains. Graduates will qualify to become certified through the National Board of Surgical Technology and Surgical Assisting (NBSTSA) examination.
Click here for more details.
---
Please download the information packet here!
---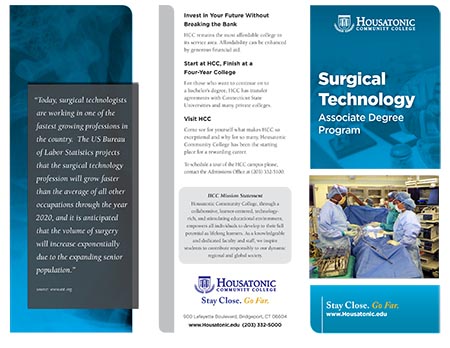 Download the latest Surgical technology brochure here!